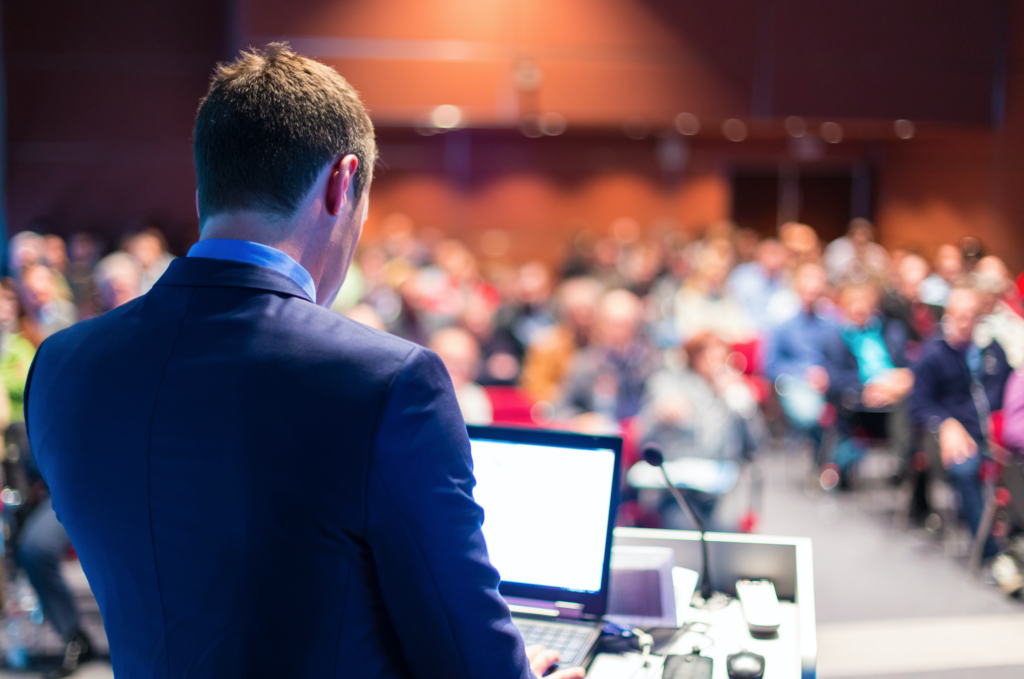 Project case studies can be informative for anyone considering a similar project or technology. Many cases are written and posted by software and services vendors, but a live presentation gives the audience a chance to hear the client's point of view first hand, and be able to ask questions to gain better insights into project efforts and results.
From time to time we propose topics to present at the more popular conferences in the BI and EPM space. This year, we've gone a little overboard and submitted a record number of presentations at two upcoming conferences, in April and June 2018.
Here's a run-down of the sessions we have proposed to co-present with our clients. Each will be a one-hour session that includes the business case, a high level discussion of technology and solution design decisions, and a recap of results and benefits.
COLLABORATE 18 (Las Vegas NV, April 22 – 26, 2018)
The conference organizers have made their decisions and approved our presentation!
How Product & Supply Chain Analytics Brought Profit Back Into Fashion at Gap
Client: Gap Inc.
Gap Inc. achieved dramatically improved margins with Oracle's powerful Essbase analytic platform. The solution integrates data from a range of sources to deliver up-to-date cost and margin trends used by designers, merchants and the leadership team to make decisions about product design, assortment plans, pricing and suppliers. As a result, Gap improved Gross Margins by more than $2 billion in the first 4 years! This session is scheduled for 2:30 PM–3:30 PM on April 25. Our published case study is available on our web site.
Kscope18 (Orlando FL, June 10 – 14, 2018)
We have recently proposed four client co-presentations at Kscope18. We're expecting to hear from the conference organizers about their decisions in March.
First Republic Bank Optimizes Planning of Project Headcount and Costs with Hyperion PFP
Client: First Republic Bank
First Republic Bank's IT Project Management Office (PMO) deployed Hyperion Project Financial Planning (PFP), a module of Hyperion Planning. The bank uses its PFP solution, integrated with data from the HR system, to plan employee and contractor staffing across approximately 200 active and upcoming corporate IT projects and to empower about 40 project managers to more efficiently manage headcount and spending.
An EPBCS Implementation You Can Take to the Bank
Client: Pacific Premier Bank
Pacific Premier Bank, a fast-growing community bank in Irvine CA, deployed Oracle's Enterprise Planning & Budgeting Cloud Service (EPBCS) to support organic growth and acquisitions, and has transformed its planning process into a strategic asset. The modular approach of EPBCS has enabled the bank to realize value quickly and has delivered a "one-stop-shop" for financial planning and reporting.
Herding Cats with EPBCS Workforce Planning
Client: Pacific Premier Bank
With a doubling of headcount in 2017 and expectations for further organic growth as well as acquisitions, Pacific Premier needed an automated and model-driven process for headcount, compensation and related expense planning. As part of its Enterprise Planning & Budgeting Cloud Service (EPBCS) implementation, the bank deployed the new (in 2017) EPBCS WorkForce Planning module to streamline bank-wide headcount and compensation-related projections, including planning for the impact of merging staff from acquisitions.
Mergers and Acquisitions Are Never Easy
Client: Abbott/St. Jude Medical
As a result of Abbott's acquisition of St. Jude Medical, financial results and plans needed to be combined into a new product division. Oracle Essbase and Applied OLAP's Dodeca are being used to merge data from St. Jude's Essbase/Dodeca planning and reporting system with Abbott's legacy Essbase cubes, to deliver a complete financial picture for the new division.
There's still time to sign up to attend these conferences. They are great venues for learning more about Oracle's applications (on-prem and cloud) as well as best practices for solution design and implementation. Both COLLABORATE and Kscope are organized by Oracle user groups, and therefore tend to have more objective presentations than Oracle-organized OpenWorld.
If you can't attend, you may reach out to us directly to learn more about these projects.